THE MOST RELIABLE AND EFFICIENT PATH BETWEEN CONCRETE PUMP AND POINT-OF-PLACEMENT.
For over 50 years, Construction Forms, Inc. has been a leader in the development and manufacturing of concrete pumping systems and accessories. The company was founded in 1969, with the goal of engineering and producing a complete line of concrete pumping systems and accessories for the rapidly growing concrete pumping market.As pump manufacturers improved the performance and reliability of pump trucks, a small group of entrepreneurs came together in Cedarburg, Wisconsin to found Construction Forms, Inc. (Con Forms). The team quickly set out to refine delivery and placing systems used to convey concrete from the pump to the point of placement. The company addressed the needs of standard pouring applications as well as more specialized applications, such as high-rises, tunnels, bridges, and large deck pours.
A dedication to excellence in product performance and customer service has positioned Construction Forms as an industry leader in the U.S. and around the world. 
INNOVATORS: Our company was founded based on the need for solutions to concrete placing problems. This foundation has not changed. We focus our resources on developing cutting edge solutions to your concrete placing challenges. Quality products that exceed your job site expectations – that is our goal.
MANUFACTURERS: We manufacture the majority of our product in our Port Washington, WI facility. We own and supervise the entire process from conceptualization through shipment to end customer. Products imported from our manufacturing partners are inspected and enhanced to meet ConForms quality criteria. We employ certified welders and fabricators to ensure the highest quality product.
SOLUTION ENGINEERS: We have extensive team of engineers and industry experts with over 80 years of cumulative experience on staff dedicated to the development of your concrete placing plan. No matter the size or location of the job, our expert engineers deliver unparalleled concrete placing solutions.
Con Forms provides engineered solutions to your concrete placing challenges. Consistently developing and manufacturing the most advanced and dependable concrete placing pipe and accessories on the market, ConForms out-delivers the competition in quality and lifetime value of product by nearly 4-to1. 
SAFETY • We are a CPMA certified manufacturer.

QUALITY • Per dollar spent on piping, our heat-treated pipe will provide approximately 3.9 times the lifetime value compared to our competition
EXPERTISE • We employ dedicated and experienced engineers, sales, and customer service teams • Solution provider involved with customer operations • Our team goes to the site, learns the equipment and job site operations to provide the best service to our customers
SATISFACTION • Our intentions are focused on customer satisfaction and it shows in the quality of our product and team.
SAFETY. We produce the most technically advanced, safe, and reliable products on the market.
SOLUTIONS. Full service from concept through design and product manufacturing, we guarantee solutions to your concrete placing problems.
EXPERTISE. We have a full Engineering department, metallurgical lab, and pressure testing facility.
SATISFACTION. The customer is at the center of everything we do.
QUALITY. Our pipe technology provides nearly 4 times the lifetime value of our competition.
INNOVATION...
Con Forms Picture Gallery
Con Forms Picture Gallery
Tom Hamilton
Pat Bartling
Stephan Achs
Chief Sales & Marketing Officer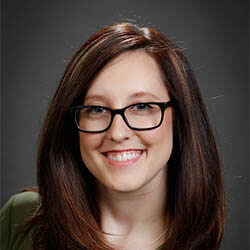 Jessica Peterson
Terry Skebba
Tony Pheifer
Vice President of Operations
John Schantz