Metallurgy Lab
Con Forms is the only concrete pipe manufacturer in the U.S. with a complete in-house metallurgical lab. Our expert Metallurgist uses the latest scientific tools and technology to better understand and optimize Con Forms' manufacturing processes and thus is able to develop the most safe and consistent concrete placing pipe and systems in the industry. 
Hardness Testing
Both macro- and micro-hardness testing are performed in our Metallurgical Lab.  In both test methods, a diamond indenter is pressed into the metal in order to determine how hard the pipe is.  This hardness is critical to the performance of the pipe.
Heat Treating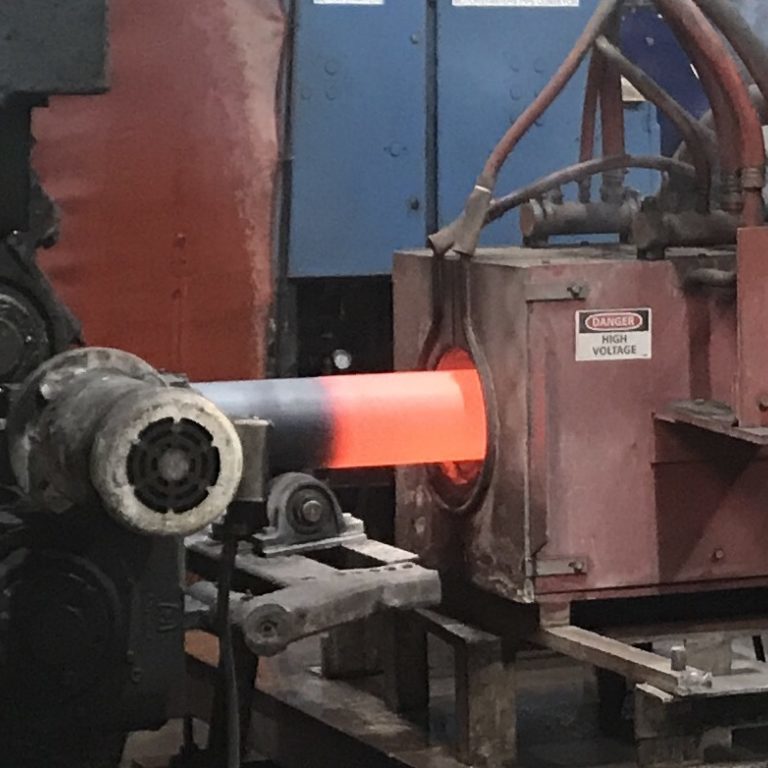 Heat treating is a process by which steel pipe is heated and cooled in a highly regulated and scientific process. Con Forms uses induction heating with a specially designed and controlled quench process to make sure the pipe has the correct blend of properties – abrasion resistant on the ID, tough and ductile on the OD.
High-Tech Welding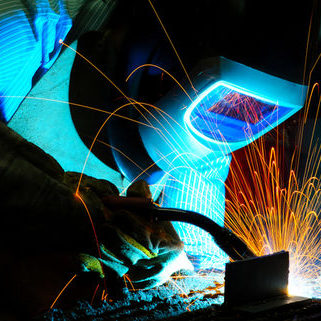 This isn't garage shop welding.  Our welders work with new welding machines using welding processes that weren't dreamed of 20 years ago.  While the competition uses technology that is decades old, Con Forms is continually investing in new equipment and techniques to bring our customers the best technology possible.
Pressure Testing
Product safety is of paramount importance.  Con Forms has an in-house burst tank that can pressurize product samples to 10,000psi (almost 700 bar!).  The burst tank can also cycle the pressure up and down, simulating the cyclical loading seen in the field.  This equipment is used regularly to confirm that Con Forms products are above and beyond safety requirements.
Weld Quality
Weld quality is an evaluation of various technical features of the weld including size, fusion, penetration, shape, heat affected zone, undercut, inclusions and porosity.